Frigga Team @ European Pharma Supply Chain & Logistics Innovation Programme 2023
Frigga team attended WorldBI European Pharma Supply Chain & Logistics Innovation Programme 25-26, May at Hyperion Hotel Basel, Switzerland.
On the first day, Frigga CEO, Mr.Paddy Pan gave a speech"Re-Defining Life Science's Real-Time Cold Chain Visibility", he talked about pain points in pharma supply chains including,
-Some companies haven't applied real-time cold chain monitoring
-No complete end-to-end real-time monitoring
-Insufficient parameters tracking
-Compromised report under weak network conditions
-Lack of customized docking system
Mr.Paddy Pan also intoduced what Frigga can do to address these problems and deliver a healthier and effective pharma logistics.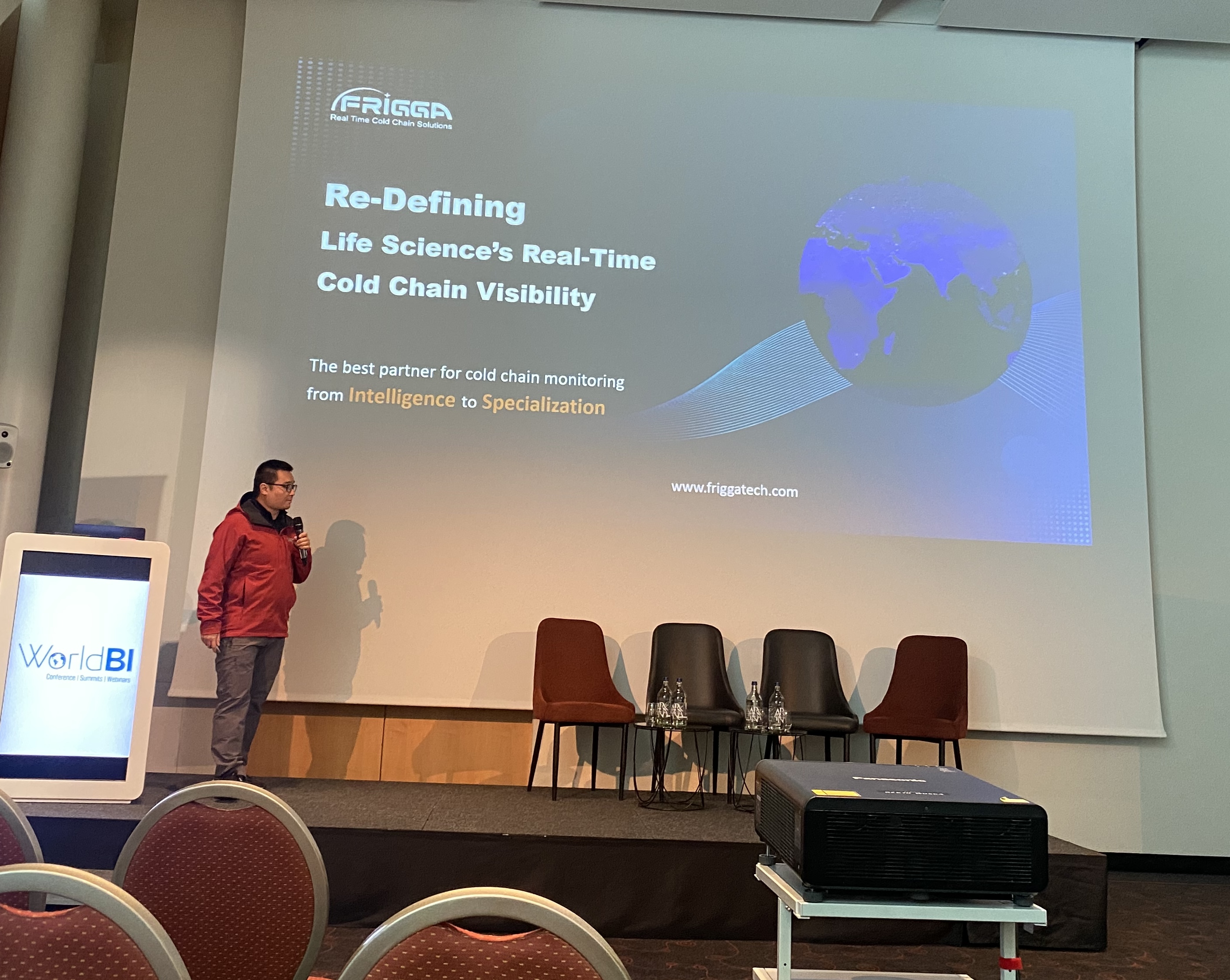 On the second day, Mr. Paddy Pan joined the panel discussion with Bjorn Hartong, Daniel Fritz, Executive Director Pharma Ledger Association, and Jasmin Hellwig, Associate Director Relationship Management MSD. The group had very inspiring and insightful discussions, Mr. Paddy Pan also took the opportunity to share with the audience how Frigga can create value to pharma supply chain.
The two-day event was truely meaningful and unforgettable. Frigga team was happy to connect with so many like-minded professionals and leaders from pharma supply chain. Frigga will continue working on its mission to delivering a healthy and effective pharma cold chain!