Frigga CEO Mr. Paddy Pan attended Temperature Control and Logistics event 2023, June 14-15,2023, at Frankfurt Airport, Germany. TCL 2023 provided a deep-dive platform for Pharmaceutical Logistics, Quality Assurance & Supply Chain practitioners to discuss and exchange ideas into how to build a supply chain and logistics network that is both effective and environmentally sustainability.
In the afternoon, Mr. Paddy Pan gave a speech titled "Re-Defining Life Science's Real-Time Cold Chain Visibility", and introduced the audience how Frigga can help deliver a more effective cold chain with Frigga visibility solutions.
Mr. Paddy Pan mentioned that Frigga is a high-technology company with 19 years' experience in electric wireless communication industry, it provides global real-time cold chain solutions including temperature monitor, cloud platform and mobile app. Over all these years, Frigga has been making efforts in helping clients improve cold chain efficiency, reduce cargo damage & waste, eventually realize sustainable development.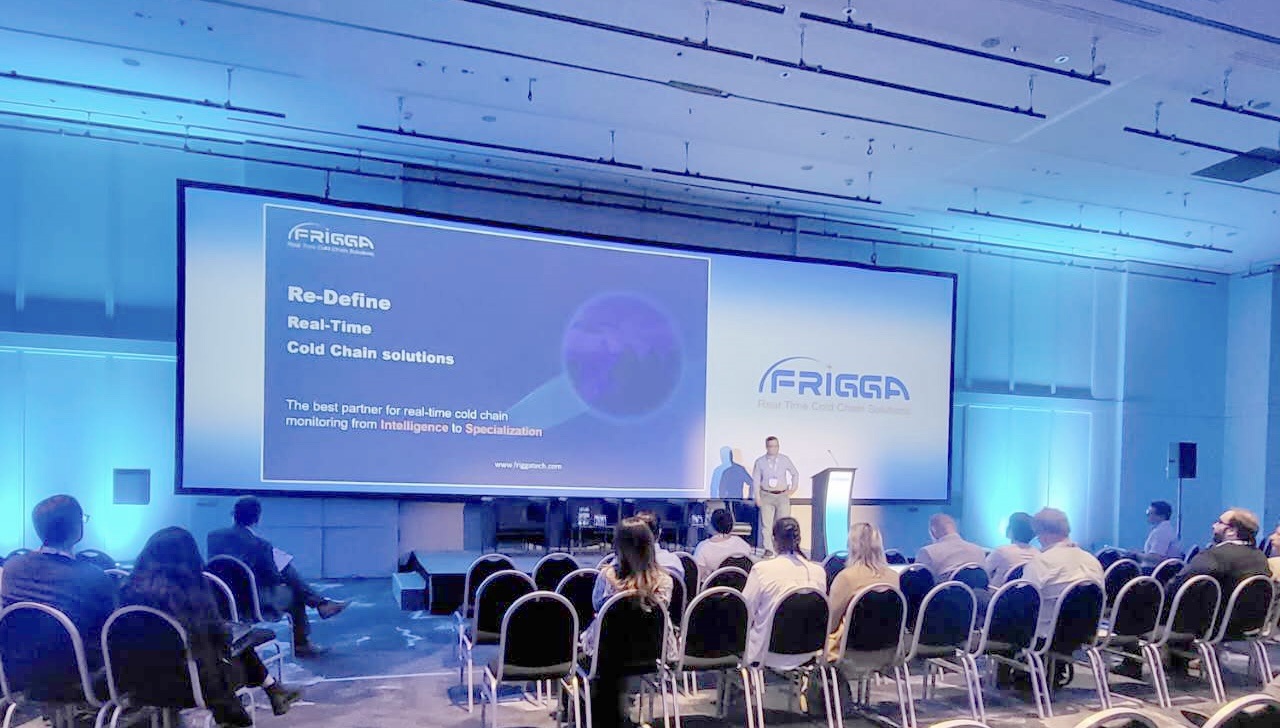 The most exciting news was that Mr.Paddy Pan launched a revolutionary new product with cost-effective cold chain visibility solutions during the speech, Frigga Smart Tag!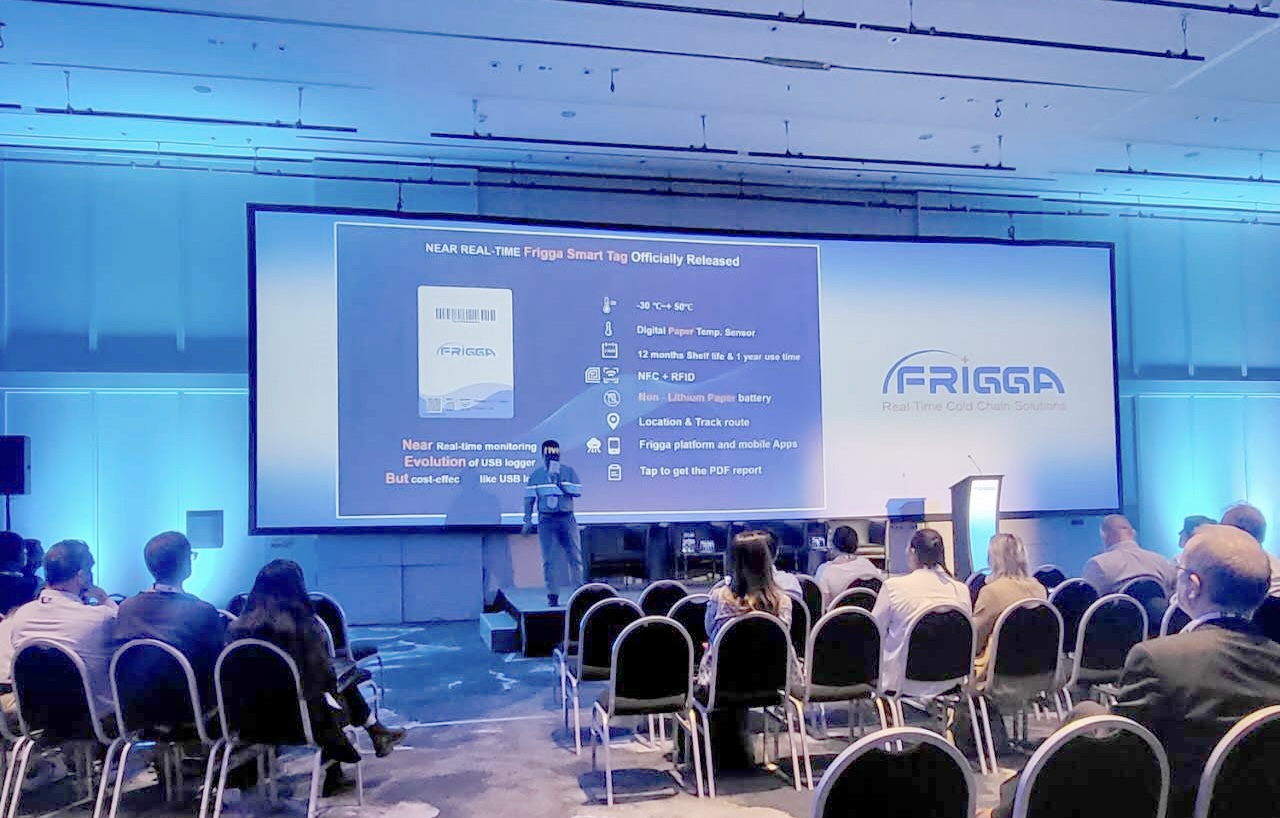 Frigga Smart Tag is a NEAR-Real-Time device that is designed to monitor temperature and location in Pharma and perishable shipments, and it is a natural evolution of the traditional USB data logger that companies have been using for decades.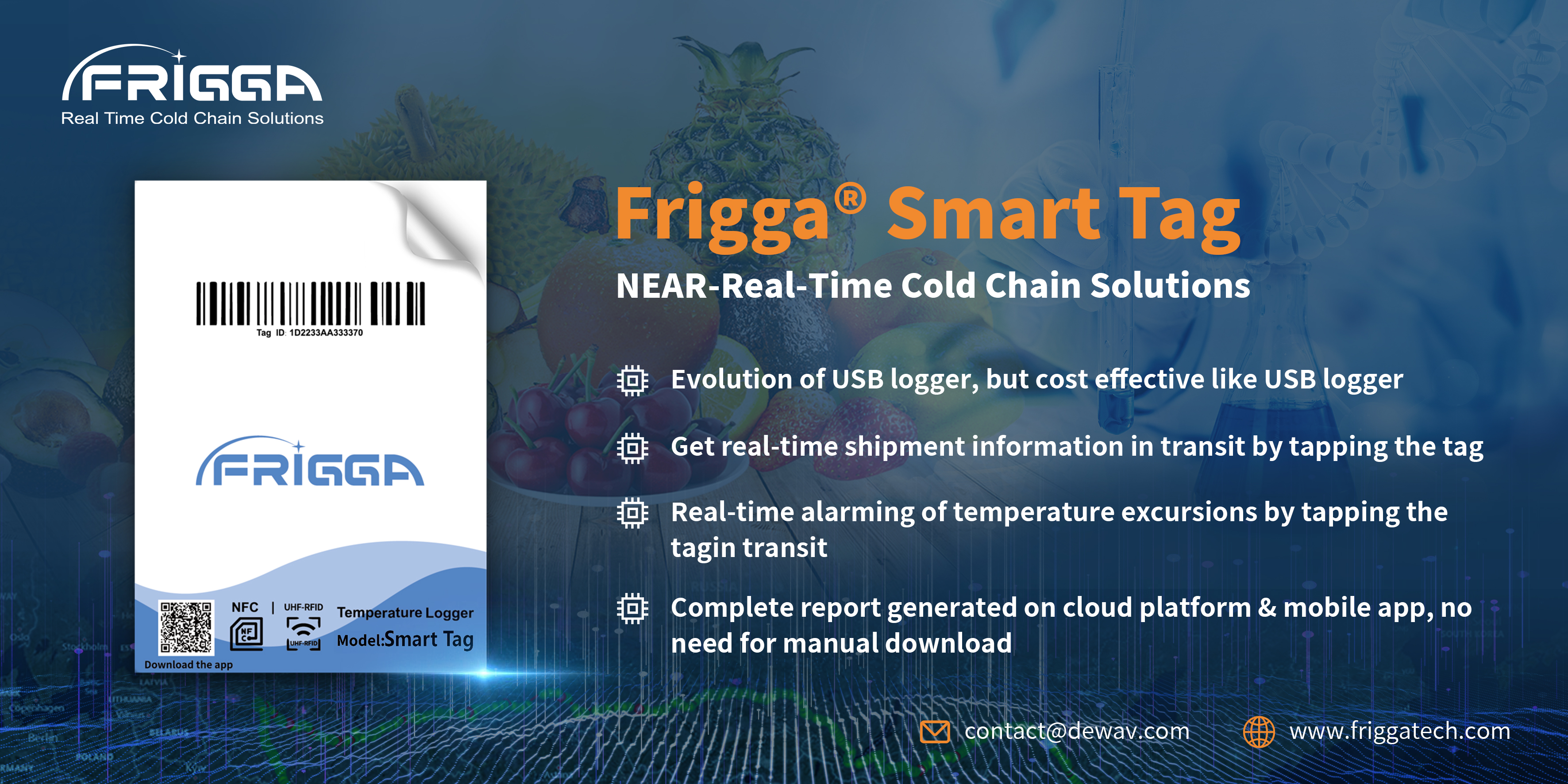 The product enables users to have full visibility in real-time by simply tapping the tag with their phone, the temperature and location data will be visible in the Frigga mobile app & cloud platform, and will be uploaded simultaneously to the Frigga Cloud platform for other users to take timely actions.
Temperature Control and Logistics event was a big success for Frigga, we've met many amazing supply chain experts and have conducted meaningful conversations with them. The presentations shared during the event were insightful and inspiring as well. We hope this conversation can keep going and Frigga will continue working on its mission to delivering a healthy and effective pharma cold chain!